Make a difference with the Aquabike in an individual cabin !
Obtain the loyalty of new customers and increase your average basket
A MODERN AQUATIC SPACE THAT IS READY TO USE
A real aquatic space with no sanitary constraints that is accessible to all
A premium "cocoon" suitable for those who get little exercise
Can be used progressively, from relaxation to intense cardio training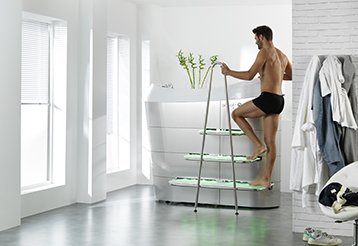 TOWARDS A NEW KIND OF CUSTOMER
A gentle activity that is accessible to all
The privacy and comfort of an individual activity
Immediate benefits that encourage regular use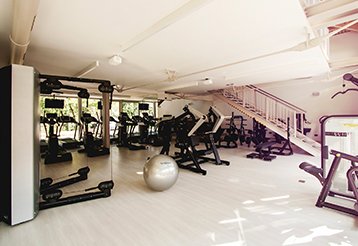 TO BOOST YOUR PROFITS
Aquabiking increases the average basket thanks to dedicated subscriptions
Aquabiking attracts customers who exercise very little or not at all
Aquabiking is easily integrated into your space.
With my two Aquafit Easy machines, I have created a good quality Aquabiking space. These new additions allowed me to relaunch my fitness centre with former members. In two years, I sold 10,000 sessions and won over new customers for my centre. Today, I am making my Aquabike space bigger by integrating three new machines
Fabrice, fitness centre operator for 20 years.
In the Paris region, our fitness centre with 3,000 members is running smoothly. In response to the arrival of low-cost competitors, we integrated three AquaFit Easy cabins. In two months, we signed 120 combined Fitness & Aqua subscriptions, attracting customers who do not get a lot of exercise.
Bernard, owner of 5 fitness centres in Ile de France
Aquafit Technologie supports you throughout your project