Aquafit Technologie™ is the only French manufacturer that internally designs and manufactures all the components of an aquabiking machine in an individual cabin.

A design office
Our team of engineers spares no efforts in the design of products that are reliable and robust, and that meet the specifications of operators and customers.
- Design of the shell
- Design of the hydromassage
- Design of the mechanical parts
- Design of the electronics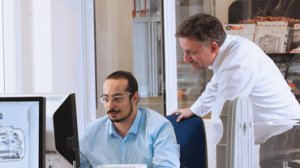 A production workshop
Our fitters take great care in the production of our aquabikes in order to meet our required standards of quality.
- Preparation of the hydraulic kits
- Assembly of the aquabikes
- Operational tests
- Packaging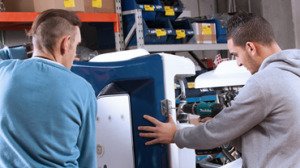 Our sales department
Our sales team is ready to answer all your questions about your project to install individual aquabiking cabins.
- Pre-project support
- Definition of your needs
- Recommendation on installation
- Training in the use of the aquabikes
After-sales service
Our After-sales service department takes care of all the logistical and administrative questions and the hotline.
- Installation and startup by our own technicians
- Hotline support
- A permanent stock of spares
- A maintenance contract for quick repairs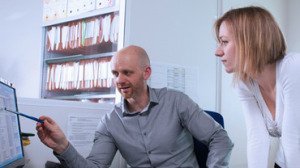 A skilled and dedicated team that takes care of you throughout your project