Boost your development with the Aquabiking in cabin and make a difference!
Offer a premium activity to your customers and recruit new members.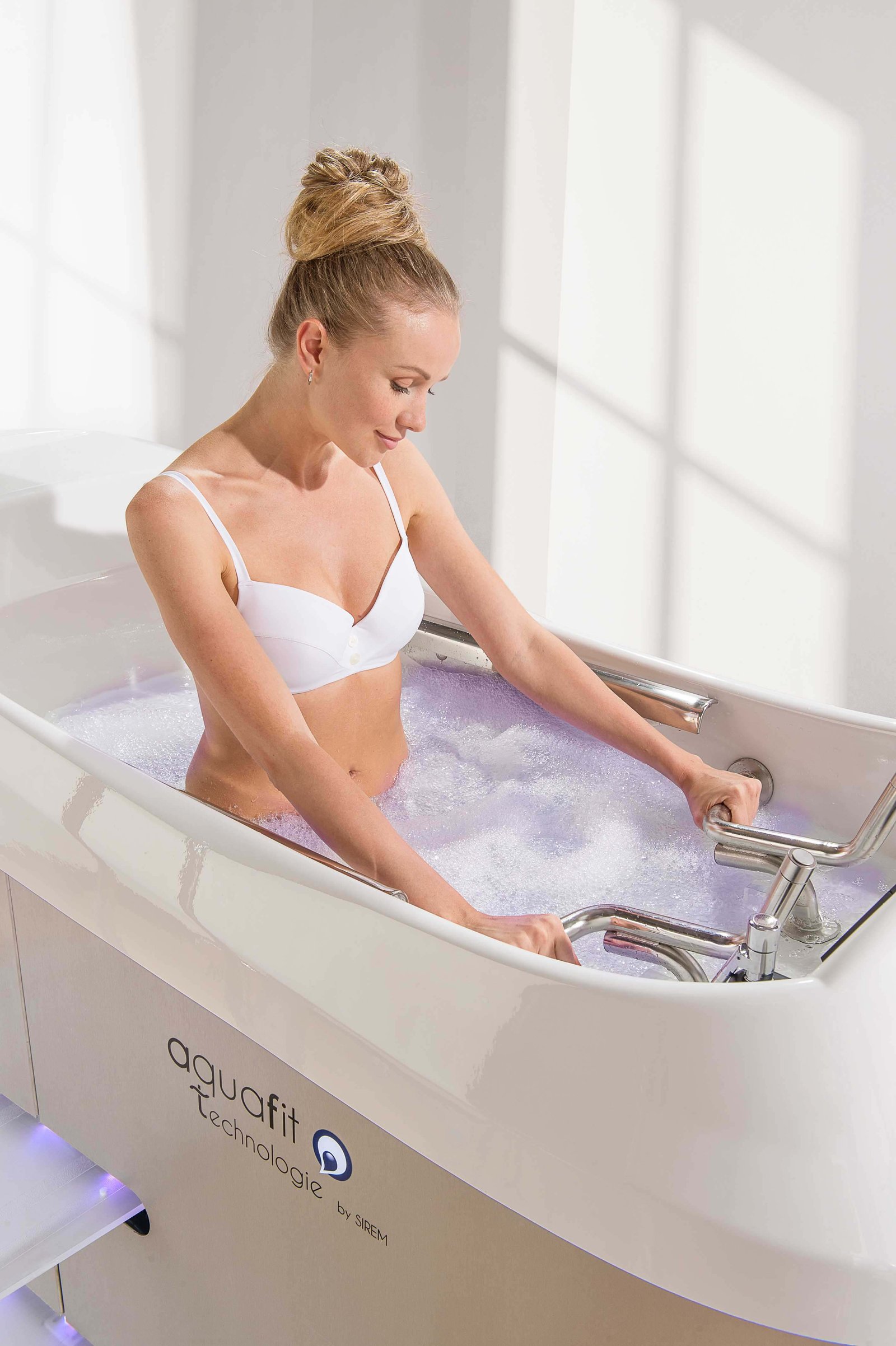 ADD VALUE TO YOUR CONCEPT AND CREATE THE DIFFERENCE
An activity to diversify and expand your business.
An available to all and flexible "active wellness" benefit.
Without training constraint for your employees.
Hand-free activity, no need to hire.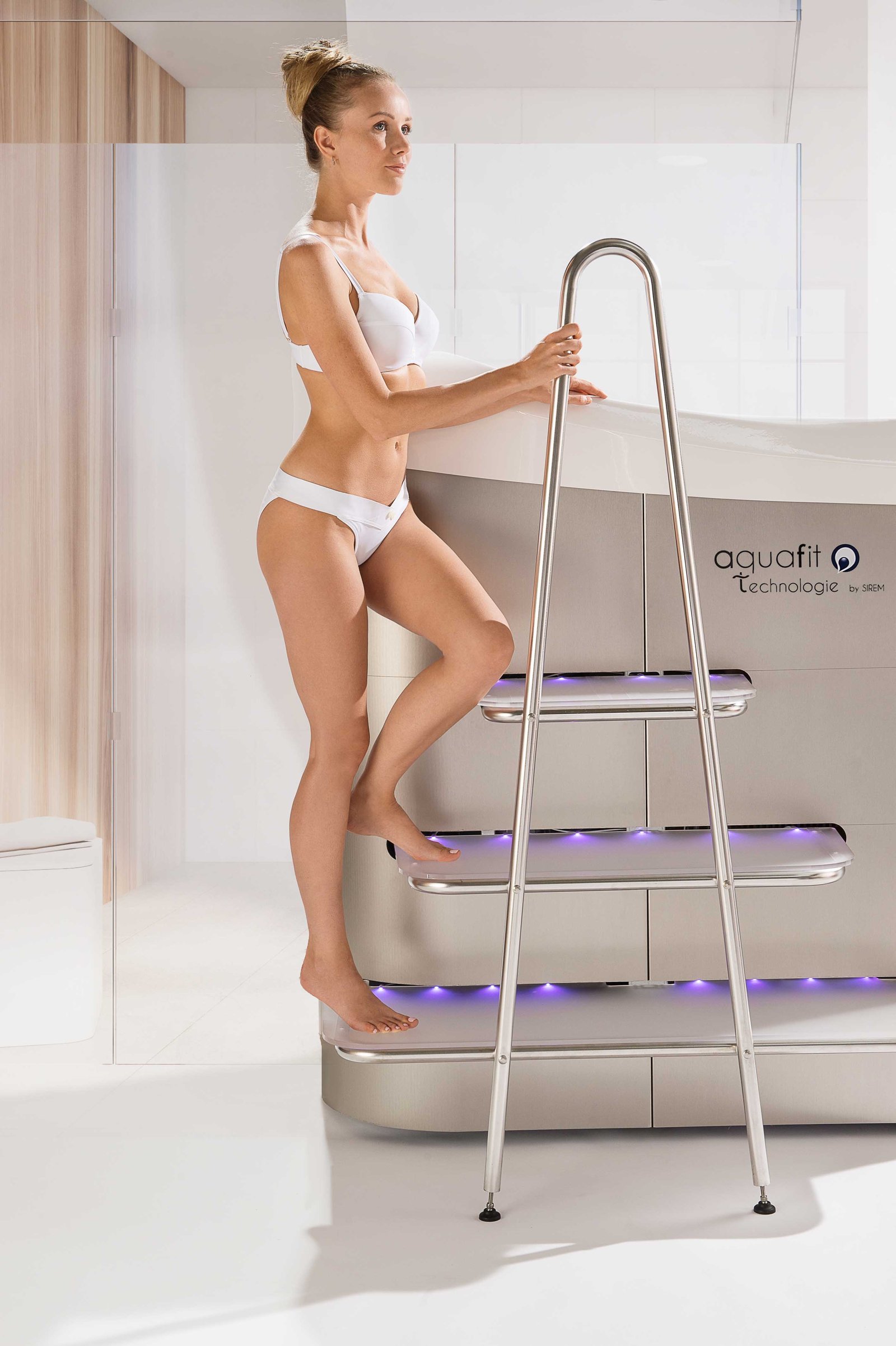 UNPARALLELED EFFICIENCY, A BODY-FRIENDLY METHOD
Anti-cellulite and plumpness (drainage and pressotherapy)
Refined and resculpted silhouette (300 up to 500 burned calories per session
Light legs
Recovery after a sport session to prevent sore muscles.
Rehabilitation after surgery or injury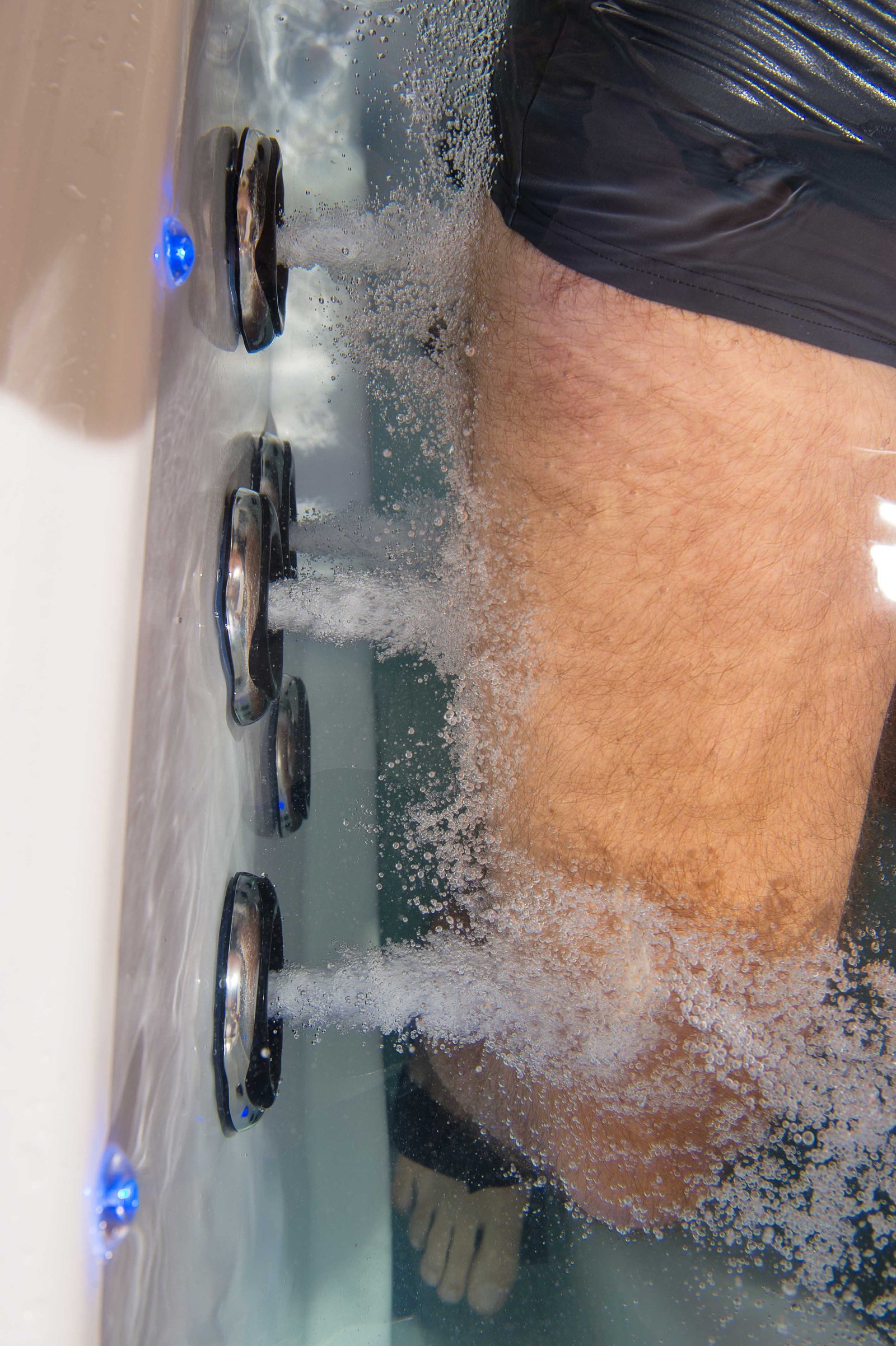 A MADE IN FRANCE TECHNOLOGY
Aquafit Technologie, SIREM Group, a manufacturer in Lyon for 90 year!
The most successful Aquabike on the market, with 26 water jets and interactive programs.
Thorough know-how from the design up to the manufacturing and the after-sales service.
An innovative approach to keep on developing our machines.
An IOT over-layer (Internet of objects) allowing a remote monitoring of the fleet of machines.
Aquafit Technologie supports you throughout your project